Home
Welcome to the  home of the award winning 4 Seasons Mobile Disco. We have redesigned our website to make it more user friendly for you               our clients.
Ever wanted to dance in the clouds? Well now you and your loved one can. 4 Seasons Mobile Disco is proud to announce we can now make that happen, click on Dancing In The Clouds and make your dream a reality!
4 Seasons Mobile Disco is also proud to announce that we are now able to provide our clients with mood/up lighting to make your wedding/event even more special.
Winner of the National and Gold Awards for Professional DJ for 2010 and 2011!! and finalist in the 2012 ABIA awards for best mobile disco. Over the last 4 years our approval rating from you our clients has been between 98 and 100%.
Whatever type of function it is that you are planning, the right  music can play a very important part in the success of the event. The  quality of the entertainment determines the success of your function.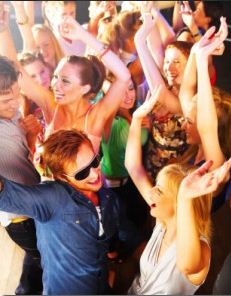 Good events will be remembered many years from now.
If you are  seeking great entertainment with reliable, professional entertainers
that you can depend on, – then you must book 4 Seasons Mobile Disco.
We specialise  in Weddings, Corporate and Conference entertainment for Pretoria and surrounding areas.
You will find this site to be an informative and useful tool in planning your event. We have kept this site simple as we believe in the personal touch…..
Have a look through this site then  call us on
084-698-7074 or simply visit our contact page to allow us to discuss your requirements.
We are also proud members of SAMRO & SAMPRA
We look forward to hearing from you!
.